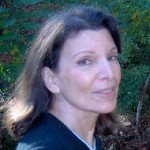 J.A. (Joyce Anne) Schneider is a former staffer at Newsweek. Words and story ideas are always teeming in her head – "a colorful place!" she says. She's a wife, mother, and loves thrillers and medical thrillers. Once a Liberal Arts major (French and Spanish Literature), she has become increasingly fascinated with medicine and forensic science. Decades of being married to a physician who loves explaining medical concepts and reliving his experiences means that there'll be medical angles even in "regular" thrillers that she writes.
She invites you to follow her on Twitter – https://twitter.com/#!/JoyceSchneider1
or Facebook: http://tinyurl.com/7fm44mk
or Goodreads: http://www.goodreads.com/author/show/5832782.J_A_Schneider
What created the idea for the first Embryo?
The idea came like a lightening bolt when hearing a conversation between J.A.'s husband (who did OB before switching to Cardiology), and an Ob/Gyn friend who was excited about IVF and its advances in curing diseases in utero. As an author who had already published fiction and non-fiction, J.A. thought about all human discoveries – from fire to atomic energy – and the fact that they can be either good or very bad if they fall into the wrong hands. It was a thought that wouldn't let go.
GOOD LUCK AND LOVE TO ALL!