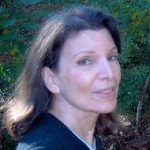 J.A. (Joyce Anne) Schneider is a former staffer at Newsweek Magazine. She is the author of the Embryo medical thriller series, and of the Detective Kerri Blasco Police/Psychological Thrillers, Fear Dreams, Her Last Breath, and Watching You.
She loves to hear from readers. Contact her via this site's Contact form, come say hi on Facebook http://tinyurl.com/7fm44mk, and join her Newsletter to hear about sales and new books about to release. She lives with her family in Connecticut, and is working on her next Detective Kerri Blasco thriller.
What created the idea for the first Embryo?
The idea came like a lightening bolt when hearing a conversation between J.A.'s husband (who did OB before switching to Cardiology), and an Ob/Gyn friend who was excited about IVF and its advances in curing diseases in utero. As an author who had already published fiction and non-fiction, J.A. thought about all human discoveries – from fire to atomic energy – and the fact that they can be either good or very bad if they fall into the wrong hands. It was a thought that wouldn't let go.
GOOD LUCK AND LOVE TO ALL!